Crosscut sled

21 November 2009
A few years ago, I whipped up a primitive crosscut sled in a few minutes. It was ugly, but accurate and extremely handy. My biggest complaint was the capacity - it was limited to 24", which was very frequently inadequate. I've been wanting to build a better version for quite a while - so I finally got to it last weekend, based on the
Precision Crosscut Sled
design from ShopNotes #99. The original had 18" cross-cut capacity (42" with extension). I already knew that 18" wouldn't be enough, so I modified the design to give me 36" capacity, which I think will handle about 90% of my needs. I used a different design for my extension which gives me a 66" capacity - I hope that will cover 99% of my needs.
The result is this: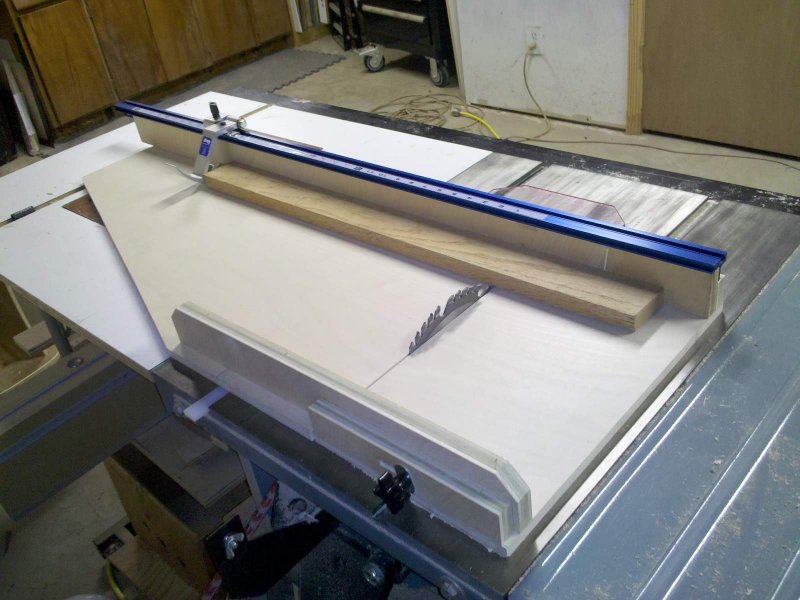 The original design included a sliding section for zero-clearance with various blades. I can confirm this design works nicely - as shown here with my dado blade: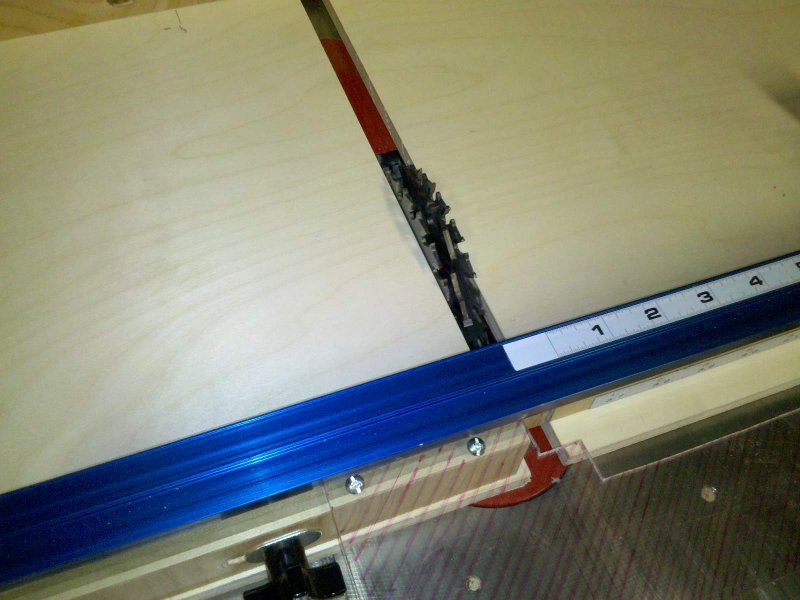 For longer cuts (36"-66"), I attach my extension. It consists of a rail that rides behind the fence, a clamp that rides the fence and a shelf/stop to support the end of the board. Here is a slighly blurry picture that shows it cutting some trim to about 5'.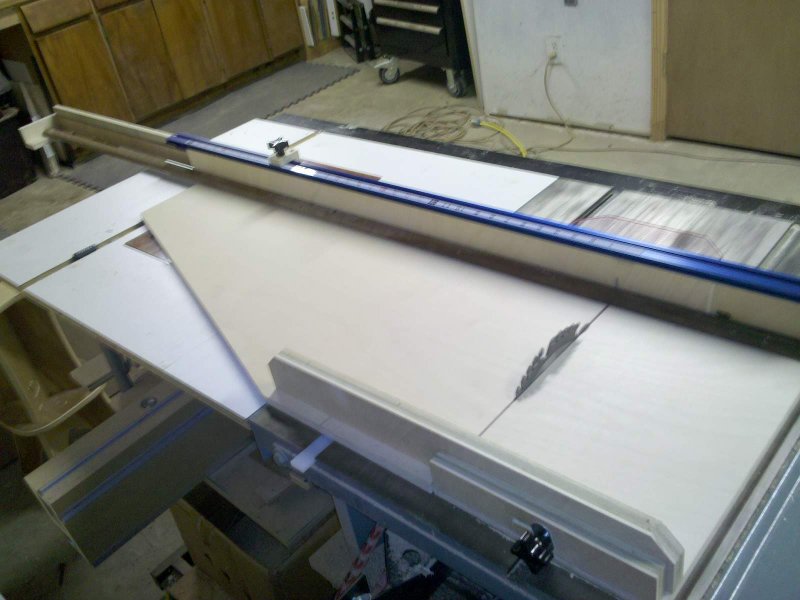 When using the extension, the length is set using a gauge on the lower rear of the fence: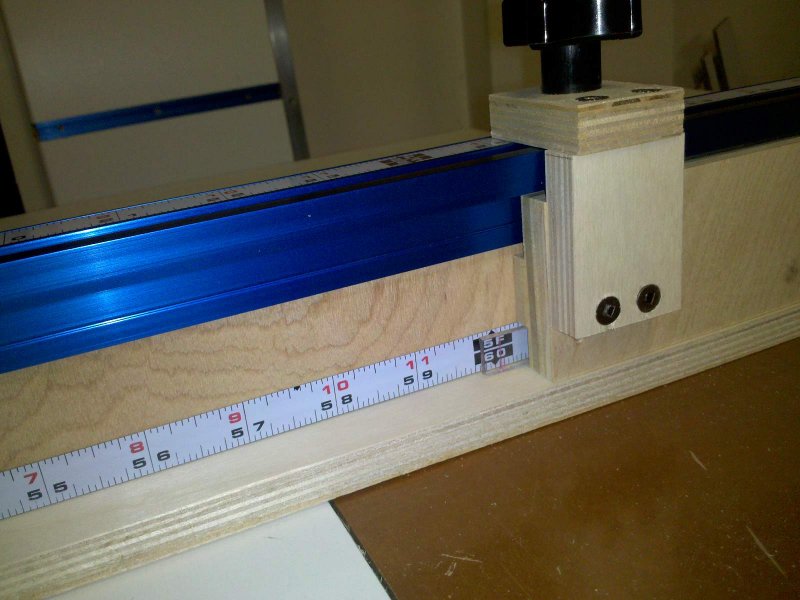 I hope you like it!